As God welcomes us to share the life of the Kingdom so we seek to share that welcome with those whom we meet or who come to us – in humility, generosity and compassion.
Arrangements for Guests and Visitors
We're pleased to announce that our houses are open to guests, following the pandemic and we will continue to observe ongoing guidance. If you have any questions, please contact our houses for further information.
Some of our larger houses have rooms for guests, both individuals and groups, who come for rest, retreat or to share in the daily rhythm of the community. Smaller houses have either limited or no room for overnight stays, but all houses are glad to welcome visitors to share in the daily prayer, or to seek guidance and encouragement in their Christian journey.
PLEASE NOTE: We recommend contacting our houses using the links provided to ascertain the latest arrangements for guests and visitors, following the pandemic.
Alnmouth SSF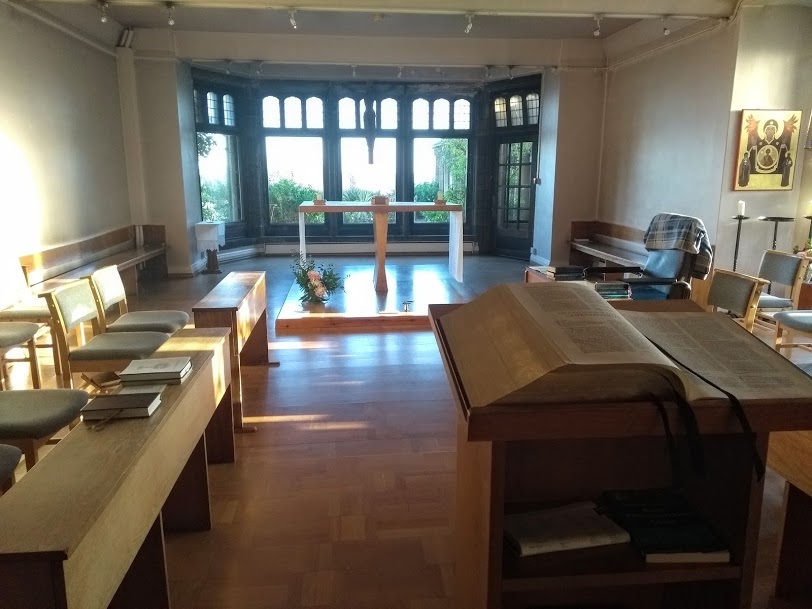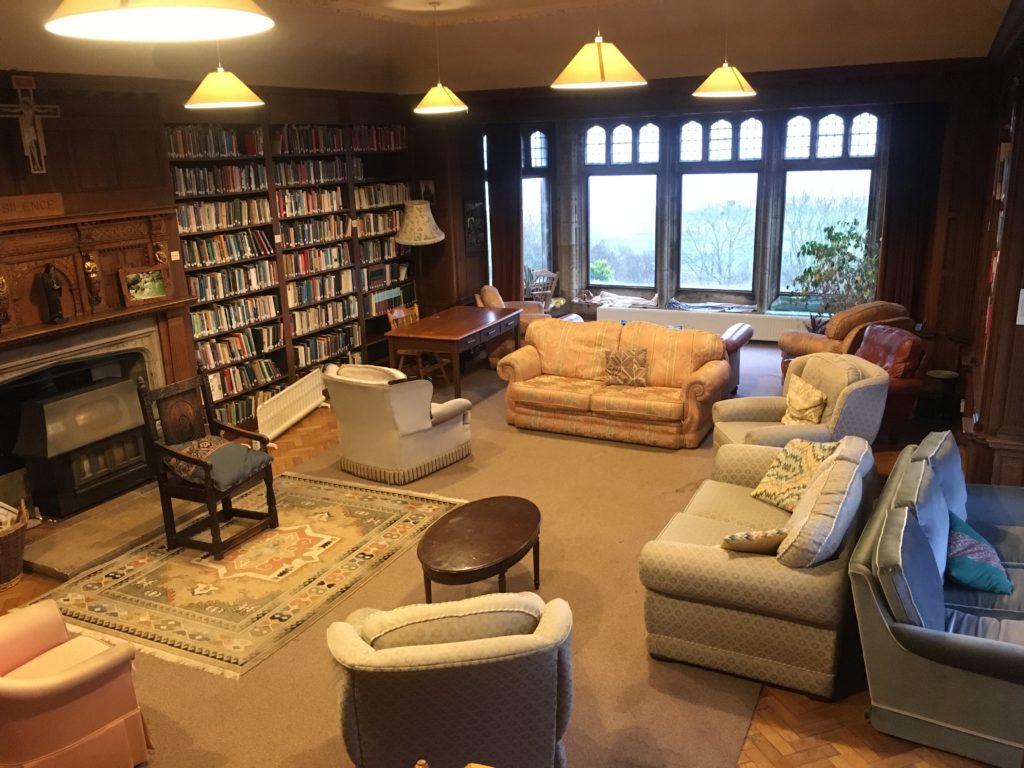 A beautiful house set on a hill overlooking the sea was built originally as a private dwelling in the early 20th Century. The main ministry today remains that of hospitality and also the house where new men are welcomed to try their vocation with SSF.
We host open garden days and other events in the Friary garden. From time to time brothers from this house lead quiet days, retreats and preach in other places, as well as pastoral work in the local area for example street pastoring and visiting the local prison.
Glasshampton SSF
A place of quiet retreat and prayer set in beautiful Worcestershire countryside. Guests are welcome to all the Chapel services. The house itself was originally a stable-block, built for a large mansion now ploughed under the neighbouring field.
Hilfield SSF
In our daily living we aspire to be:
Rooted – we seek to live simply and gratefully, caring for the Friary land that we have been entrusted with.
Christian – Following Christ in the way of St Francis we care for the poor & marginalized of our society and all of creation.
Family – An open and inclusive community that welcomes all people and creation.
Birmingham SSF
The Birmingham friary is located in an area of social deprivation about a mile and a half northwest of the city centre. It is home to Brothers and several destitute asylum seekers. We aim to provide a safe home and a measure of encouragement and stability for vulnerable men negotiating the asylum process.
Guests: Due to the nature of our ministry we do not provide accommodation for guests or receive day visitors.
Services Offered: One Brother offers spiritual direction.
Accessibility: Step free but no disabled access toilet.
Transport: Parking is available on the street and there are good bus links to the city.
Leeds SSF
The house in Leeds is in a predominantly Muslim area, in one of the poorest parts of the city. We joined a charity called Grace Hosting who place destitute asylum seekers with us; and we also have strong connections with the local Anglican Churches and their congregations.
We started in one house but only had room for one or two asylum seekers and as the need became more urgent, so we acquired a second house so that we now have more resident asylum seekers.
Guests: We have one guestroom that is usually used by visiting brothers or enquirers to our order. On occasion we can take a guest for other reasons but please contact us in advance before coming. We would appreciate it if a guest can donate as most of our work is done on a voluntary basis and our income limited.
Chapel Times: Morning prayer and 30 minutes of silent prayer at 8 am; midday prayer and Eucharist at 12:15;  evening prayer and 30 minutes silent prayer at 5 pm; Night Prayer at 9 pm.
Services Offered: Spiritual direction is available by arrangement.
Accessibility: We're sorry but our houses are not accessible for those with disabilities.
Transport: The houses are located a 40 minute walk from the city centre or buses 12, 13, 49 and 50 reach Harehills from the city centre.
Leicester CSF
The Sisters' house in Leicester is a former Victorian pub with a community project on the ground floor, a chapel of the Parish in what was the beer cellar and a flat on the first and second floors where they live. The building is in the middle of an area of social housing opposite a park and 10 minutes walk from the city centre.
Most of what the sisters do is outside the flat including chaplaincy at the Queens Theological Foundation in Birmingham, a multi denominational ministry and mission training college, and volunteering locally on the Estate and further afield.
Guests: We do not provide accommodation for guests.
Services Offered: Please contact us in advance if you wish to join us for Morning Prayer or Evening Prayer services which normally take place on weekdays at 8.30am and 6pm.
Accessibility: Our flat is on the first and second floors with no lift access.
Transport: We are 15 minutes walk from the coach stop at St Margaret's Bus Station and 25 minutes walk from Leicester Rail Station.
Plaistow SSF
The House of Divine Compassion, situated in the heart of Plaistow, East London, is home to brothers and men and women in particular need. This a vibrantly multi-cultural area, but also one of the poorest parts of London. We are blessed with a beautiful garden – a place of sanctuary for many who come to visit. The chapel is situated within the garden.
It is also the busy hub of a network of local relationships known as Helping Hands, which provides support and friendship to many people in the area.
All of us share in the care and support of our residents as well the daily prayer and the practical work of looking after the house and garden. The brothers are also involved in local care projects, theological education and spiritual accompaniment.
Chapel Times: Morning prayer at 7am; Eucharist (Tue-Fri) at 8am; Midday at 12pm; Evening prayer at 5pm; Night prayer at 8pm. On Saturday offices are said privately.
Accessibility: There is wheelchair access to the garden and the chapel. The main house, a listed building, is difficult for those with limited mobility.
Transport: We are well served by public transport. Canning Town station on the Jubilee Line and Plaistow station on the District and Hammersmith and City Line are the closest tube stations. From Canning Town take the 5, 115, 300 and 330 buses – five stops to Balaam St. From Plaistow take the 241 – six stops to Barking Road. Our house, 42 Balaam St, is next door to the (now redundant) Balaam Leisure Centre. There is no parking at the house, and restrictions on parking in the area 10.00 – 14.00 Monday – Friday.
If you wish to visit or stay with us please contact us in advance of arriving. There is currently a building site on one side of us which means that our garden is not always an undisturbed space.
Day Guests: We have a sitting room which is suitable for meetings of up to 12 people from Monday to Friday. A tea and coffee-making facility is available. We welcome individuals to share in our prayer and to use the garden as a place of reflection and relaxation. We are not normally able to invite people to meals.
Residential Guests: We have one spare room – fairly basic accommodation alongside brothers and residents, and those staying with us are welcome to share in our meals.
Recommended Donations: We make no charge and do not recommend a level of donation, but we are grateful for any contribution to the life and ministry of the house that people can offer.
Southwark CSF
The community at Southwark consists of CSF sisters and lay people. We all share in the ministry of hospitality, alongside our involvement in a variety of ministries in the local area, and more widely.
Chapel Times:
Mon – Fri 8.00 Morning Prayer; 12.30 Midday Prayer; 6.00 Evening Prayer; 7.30 Night Prayer.
Thursday 8.00 Morning Prayer and Eucharist combined.
Sunday 8.30 Morning Prayer 5.30 Evening Prayer 7.30 Night Prayer
If you aren't staying with us but would like to join us for services please contact us to make arrangements.
Accessibility: We regret that the house is not wheelchair accessible.
Transport: We are in central London, in the Congestion Zone, with excellent public transport links. Southwark station on the Jubilee Line and Waterloo station on the Bakerloo, Jubilee, Northern and Waterloo and City Line are the closest tube stations. Busses 40 and 63 stop at Pocock Street. On street parking is limited to permit holders 8.30 – 18.30 Monday – Friday, but if
necessary, vouchers for on street parking can be purchased.
If you wish to visit or stay with us please contact us in advance of arriving. Guests are welcome to worship with the community.
Day Guests: We welcome individuals and groups for the day or for the evening. There is a large lounge which can fit up to 17 people, a smaller meeting room which can fit up to 8 people, as well as the chapel. Hot drinks and biscuits are provided for day guests.
Residential Guests: We have three rooms for resident guests: single rooms on the first and second floors, and a double in the library on the ground floor. Resident guests eat with the community, please discuss any dietary requirements when booking.
Recommended Donations: 
Residential guests – £50 for full board, £40 for bed & breakfast.
Day guests – £15 for individuals, £40 for groups up to 5 (per day/evening), £50 for groups of 6-10 (per day/evening), £80 for groups of 11+ (per day/evening).